The promotions mix refers to promotion strategies that are used to create demand for a product or service. It is different from the marketing mix in that it focuses on how to promote a product or service with specific techniques. The promotions mix is often divided into four categories: advertising, digital selling, sales promotion and public relations. Each of these promotion methods has their own role in generating revenue for a company.
The promotions mix consists of the following:
Advertising
Direct selling
Sales promotion
Public relations
We'll explore each of the four elements of the promotions mix, why they're important to you, and how you can develop an effective promotions mix for your company!
What are the elements of the promotions mix?
If someone were to ask you, "What do you do to promote your business?" your answer would probably fall under one of the four categories of the promotional mix. Advertising might come first.
Advertising
Advertising can, and should, sit atop the heap of the promotional mix. Assuming that a customer is aware of a brand or company through most of the other elements of the promotional mix, the role of advertising in the marketing mix can serve as the cementing force, fortifying and reinforcing the messages in a small-business owner's marketing and sales promotions.
There is a reason advertising has been around as long as it has; it works. Digital ads, TV commercials, radio ads, and print advertisements can all be used to target potential customers with the right message at the right time. While there are many different types of advertising, they all share one common goal: to get people to buy your product or service.
One of the most important things to remember about advertising is that it needs to be relevant to your target audience. If you're selling a luxury car, your ads should focus on luxury lifestyle magazines and websites. If you're selling a budget car, your ads should target people who are looking for a good deal. The key is to think about your target audience and what they're most likely to respond to.
When creating an advertising campaign, it's also important to have a clear goal in mind. Are you trying to increase brand awareness? Increase sales? Get people to visit your website? Once you know what you want to achieve, you can create ads that are more likely to achieve your goal.
So, should you advertise your small business? The answer is a resounding yes! Advertising can be an extremely effective way to reach more people and sell more products or services.
Direct selling
Direct selling goes direct to customers via telephone, mail, email, TV, radio, online, magazines, newspapers or face-to-face. It bypasses the traditional stores by cutting out all the 'costs' of bricks, mortar and personnel. Some forms of direct selling are also known as 'multi-level marketing'.
Direct selling is trackable and measurable, even if the delivery mediums vary. It provides valuable consumer data as well as reliable sales metrics for analysis.
Some people feel that direct selling is a more personal way to buy products, as distributors often go to great lengths to build relationships with their customers. Others believe that it is a more risky way to buy products, as there is no guarantee that the distributor will be reliable or honest. However you feel about direct selling, it's an important part of the economy and is likely to continue to grow in popularity.
Sales promotion
A sales promotion is a promotional tactic in which a business uses a temporary campaign or offer to increase interest or demand in its product or service.
Any plan using special offers and events designed to stimulate short term increases in demand including coupons, contests, premium ranges etc.; these promotions are often time-limited promotions. Sales promotions rely heavily on the customer's ability to make quick decisions.
The launching of promotions in order to stimulate buying (either directly-to-consumer or retail channels) should be carefully planned. This means there will typically be increased media coverage which includes advertising and marketing campaigns.
People love when they can get a bargain or feel that they saved a coin on something they want. On the other hand, you don't want too many promotions as your prospective customers can get used to it. Some people figure that the next promo is just around the corner and they will wait until that happens and not pay full price.
Public Relations (PR)
The purpose of a PR campaign is the advancement of goodwill and favourable public perception by communicating with the media or community on behalf of an organisation. The goal is to increase brand awareness, brand recall and ultimately brand growth.
It can be accomplished by planting a significant news story indirectly in the media, or presenting it favourably through press releases or corporate anniversary parties. Examples include newspaper and magazine articles, TV and radio presentations, podcast appearances and social media shout outs.
PR can be very time consuming and labour intensive for a small business and relies on you pitching your stories to independent media, journalists and bloggers. The effect of PR is sometimes hard to measure as it might increase brand awareness but not necessarily lead immediately to sales.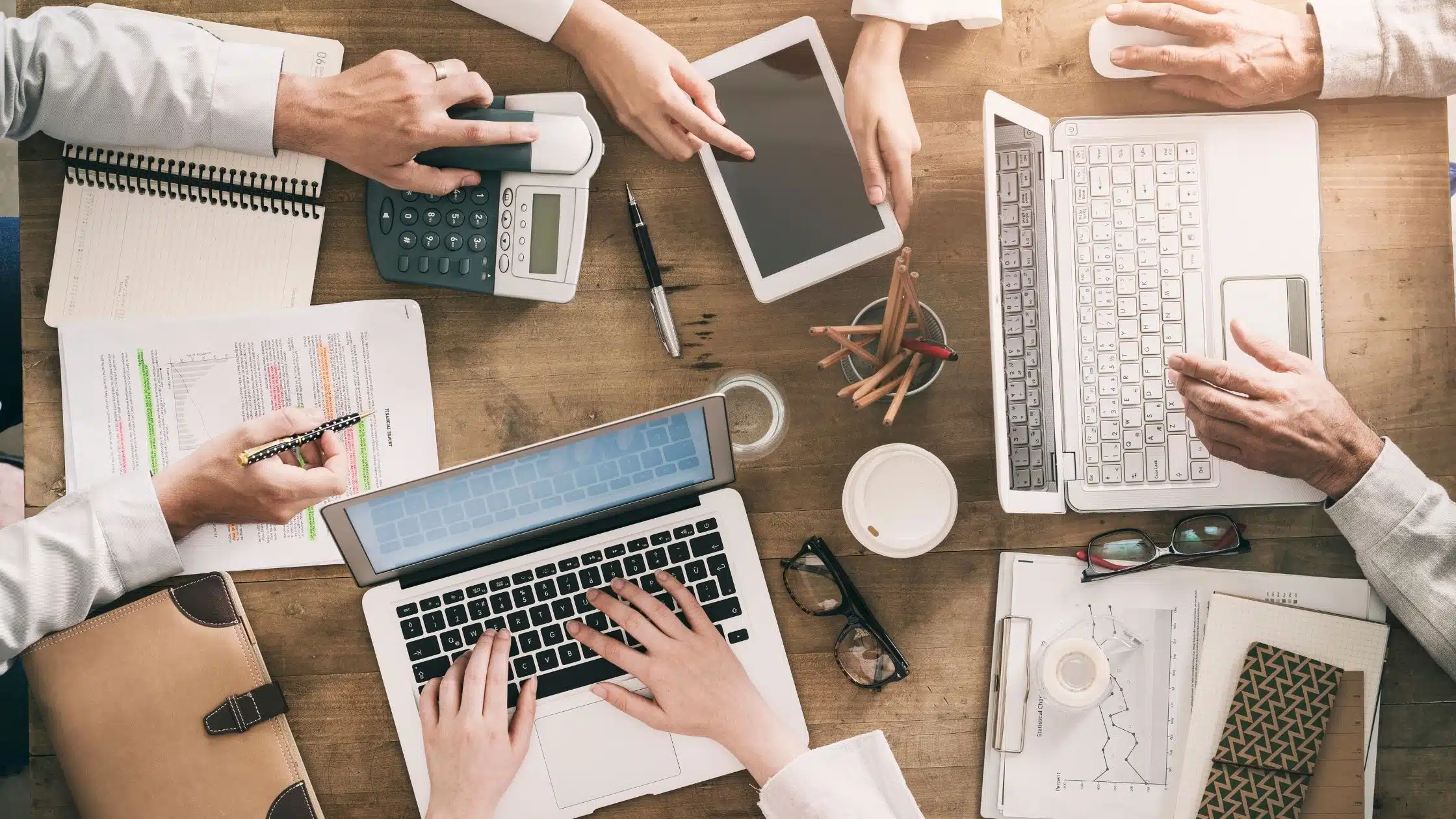 The Promotional Mix in the digital era
The digital age has allowed for new ways of communicating and buying things. This provides marketing managers with many new channels and marketing tactics they can utilise. Some of these channels include affiliate marketing.
Affiliate Marketing
Affiliate marketing is a type of performance-based marketing in which a business rewards affiliates for each visitor or customer that they bring in. Affiliates receive payment based on measurable actions such as sales generated through their individual sales and marketing efforts.
Display Advertising
Display advertising is a way to show ads on websites or apps or social media. The goal is to show promotional advertisements and brand messages to people who might be interested. You can use text, images, flash, video, and audio in your ads. Display advertising is a great way to be creative and reach a lot of people.
Email Marketing
Email marketing is the act of sending emails to customers for the purpose of developing a better relationship with them, encouraging loyalty and repeat business, acquiring new customers, and persuading current customers to buy something immediately. Email marketing can also involve sharing ads from third-party companies.
Content Marketing
Content marketing is a way to get new customers and keep old ones. You do this by creating content and sharing it with people. This can be in the form of blogs, videos, articles, or any other type of media. When you create good content, people will trust you more and be more likely to do business with you.
SEM Campaigns
SEM (Search Engine Marketing) is a form of marketing that uses the internet to help promote a website. This is done by increasing the visibility of the website in search engine results pages (SERPs). This is usually done through paid advertising on websites like Google and Bing. Although SEM usually focuses on paid advertising, it can also involve using SEO to get higher rankings and more attention from search engines.
Search Engine Optimisation (SEO)
SEO refers to the work you do to improve the ranking of your website in unpaid search engine results. This excludes people who visit your website directly, people who come from other websites, and people who buy ads on search engines to promote their website. There are many different types of SEO, including work done on image search, video search, academic search, news search, and industry-specific vertical search engines.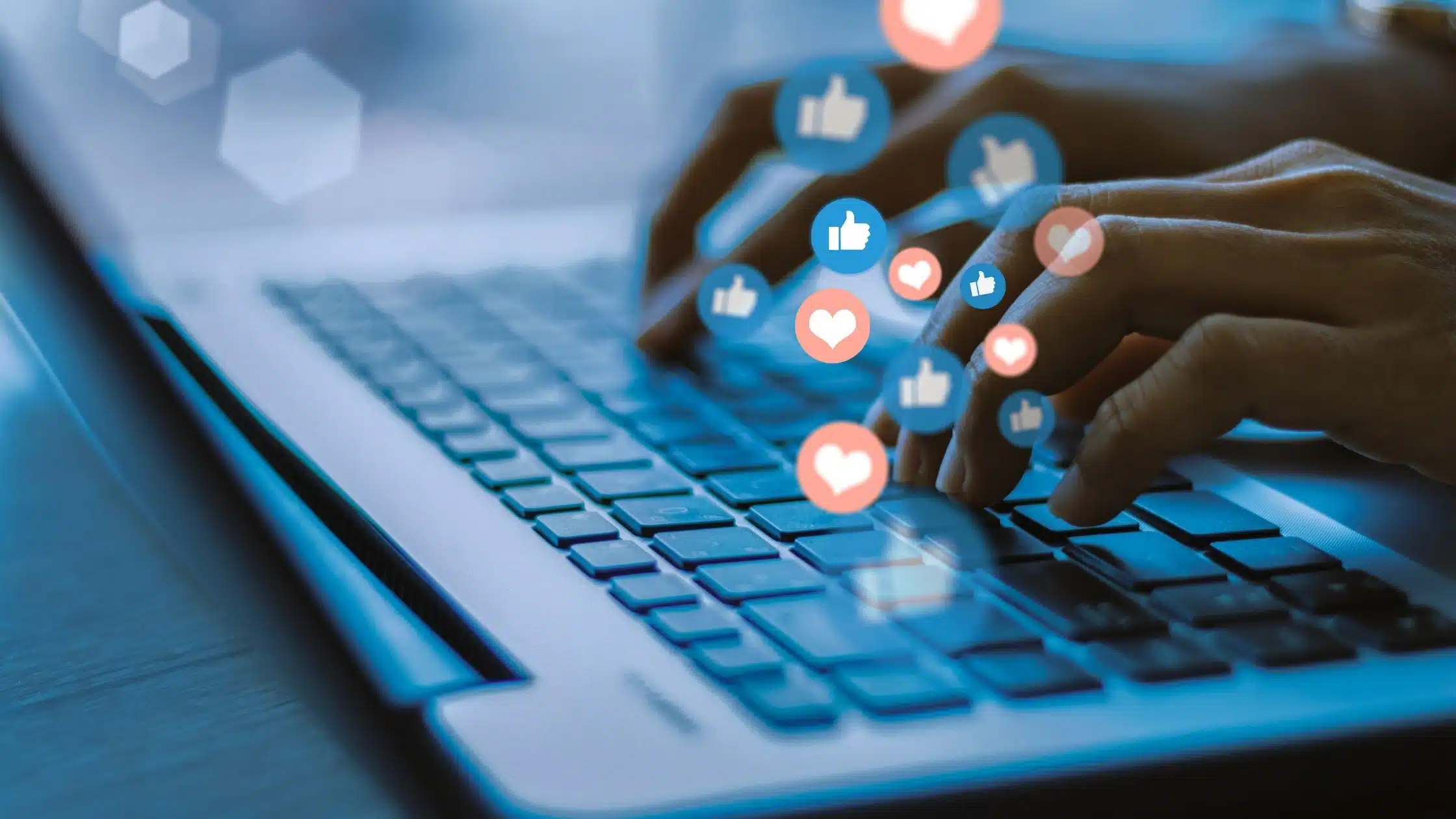 Social Media
Using social media platforms and websites to promote a product or service is called social media marketing. Companies use social media marketing to communicate with different kinds of people including customers, employees, journalists, bloggers, and the general public. On a high level, social media marketing includes creating a plan for a marketing campaign, setting rules (active or passive use), and deciding the culture and tone of the company's desired social media presence.
Influencer Marketing
Influencer marketing is a type of marketing where experts or people with a lot of social influence promote a product or service. This can be done by making videos, writing articles, or just talking about it on social media.
Digital PR
Online public relations is the way companies communicate with the public on the internet. This type of PR uses different platforms, like search engines and social media, to talk to people about the company and its products. Compared to traditional PR methods (like TV, radio, and newspapers), online PR is more varied and reaches more people.
Video Advertising
This type of advertising is when you put an ad on a video that people can watch online. This type of marketing has become more and more popular over time. There are three kinds of online video ads: pre-roll ads, which play before the video starts; mid-roll ads, which play during the video; and post-roll ads, which play after the video has finished.
Mobile Advertising
Some people see mobile advertising as being similar to online advertising. However, mobile advertising is actually much bigger. It includes SMS and MMS advertising, in addition to the types of advertising that are done online. Mobile ads can be things like click-to-download ads, click-to-call ads, and click-to-message ads. They can also be videos, text ads, or banner ads.
Why the promotions mix is important to you
Through promotion, the company aims to attract the customer's attention and give them enough information about the product to foster interest and motivate them to purchase. The promotions that are chosen for a particular product or service will affect how well they sell and what types of consumers want to purchase them in the first place. Which promotion strategy you use will depend on what you want the promotions mix to accomplish but is also influenced by the seasons, economic conditions, and media trends.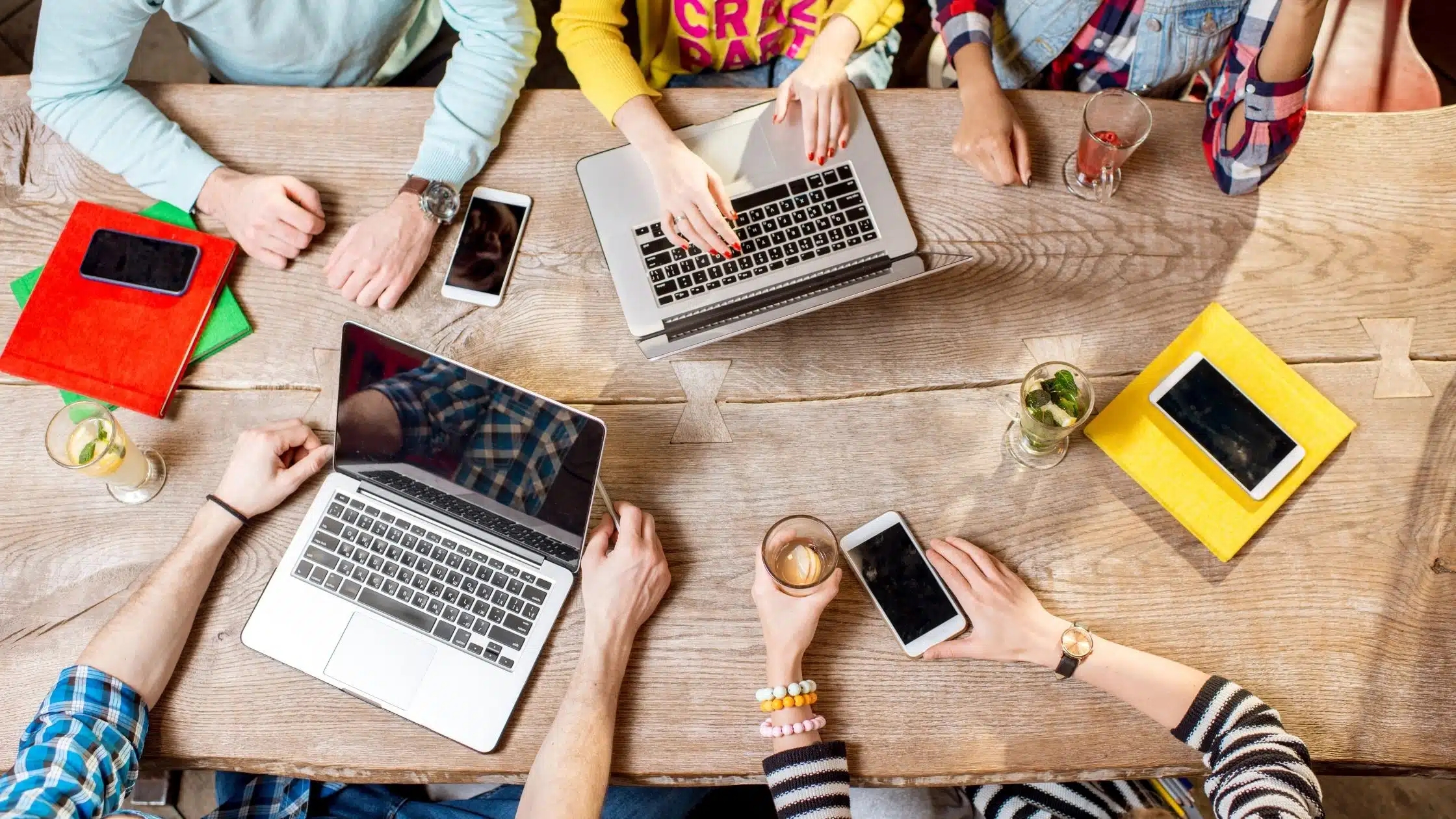 How to develop an effective promotional mix for your company
An effective promotional mix starts with a plan. It must be tailored to your business and consider the needs of customers, products or services, promotions tools (e.g., advertising), and media channels.
Promotions can be categorised as being either short-term promotions such as coupons or discounts on items available in stores, long-term promotions such as prizes awarded through contests which may last several months, or more general promotion strategies like public relations campaigns designed to generate goodwill among audiences by communicating with the media on behalf of an organisation.
1. Consider your target audience
The promotions that work best are those targeted to the right audience. People respond better when you offer something of value they want and need, such as a chance to win an expensive prize or get free shipping on orders over $50.
2. Set clearly defined goals
It's important to set clear goals for promotions before you start. You need to know what purpose the promotion serves and whether it's intended as a short-term, long-term or more general promotional strategy.
For example, if you want to clear your stock or get rid of odd items on the shelves, then a flash sale would be great. If you have products that are high in demand, you might want to run a competition where people can go in the draw to win them. Some promos are seasonal, e.g. Easter, Xmas, Valentine's Day, Mother's Day and some are fixed days in the year, e.g. Black Friday, birthdays etc.
Remember that preparing, planning and executing any promotions will take time and resources away from your current marketing so you might want to use them sparsely. You also want to make sure that you are measuring the success of a campaign so you can benchmark the results year-on-year and learn from your experience.
3. Create a promotion budget
Before you start a promotional activity it's important to know how much money is available for promotions. Your promotional budget will come under your general marketing budget and needs to cover for the planning, execution and reporting of your campaign.
4. Choose your channels
Once you have set clearly defined goals for your promotions and know how much money is available, it's important to choose the right channels. For example, when looking at promotions designed primarily as short-term promotions such as coupons or discounts on items available in stores then this might be best handled through social media like Facebook. While long-term promotions, which may last several months, using prizes awarded through contests may require a more traditional advertising campaign.
5. Define your message
It's important to define your message. To do so, you need a clear idea of who your audience is to create promotions which will appeal to their wants and needs. Your tone of voice needs to be adjusted to the audience but also to the channel you chose for your promotion. Make sure you have a clear and concise call to action and inclusive messaging for your promo campaign.
6. Implement your promotional plan
We recommend using a project or task management tool to map out what's needed to implement your promotional plan. You might want to consider hiring some freelancers or the Four Drunk Parrots team to help you with some aspects of your promotions campaign. We often assist with graphic design for creatives and the management of digital advertising.
In conclusion
When you're looking to grow your business, it can be hard to know where to start. The four pillars of promotion will get you started on the right path and help you focus on what matters most when trying to promote your product or service.
If one of these tools sounds appealing but isn't quite working for you yet, don't worry! We have a team of experts ready and waiting to partner with you to create an effective promotions mix that will build your business, contact us today!